Air Conditioning & Heating in Brentwood, CA
At Black Diamond Heating & Air Conditioning, we spend each day ensuring that our Brentwood area customers are completely happy with the heating, air conditioning and indoor air quality products & services we provide. Our dedication to customer service affects every part of our business. We provide HVAC service for both residential & commercial.
If you want a Brentwood HVAC contractor who really pays attention to your unique requirements, and a contractor who has the experience needed to offer you the perfect indoor comfort solution, then you've come to the right place!
We provide HVAC services for residential, commercial & industrial.
Heating
When our nights turn cold it is not the time to have your furnace acting up! Black Diamond Heating & Air Conditioning is here to ensure you stay warm during the winter months. Our technicians are able to service and repair any brand of furnace, and if you are looking for a new system, we offer York furnaces which boast some of the highest efficiency ratings in the industry! Additionally, York® furnace technology keeps you completely comfortable in any climate.
Whether it's furnace repair or maintenance or a new heating installation, you can depend on us to provide quality work, products & heating services.
Air Conditioning Service in Brentwood, CA
When the summer months heat up in Brentwood, you need a reliable and efficient air conditioner keeping you cool.
Our AC services include repair, installation & maintenance for residential, commercial & industrial
We install York® air conditioners and heat pumps that use modern R-410A refrigerant and have high SEER ratings for more efficient cooling and lower monthly utility bills.
Additionally, the York® Affinity™ series is one of the quietest air conditioners you will find.
Indoor Air Quality
Indoor air quality is an important part of modern HVAC systems. Homes today are sealed tightly for energy conservation. However this in turn can recycle stale air, toxins, bacteria and mold throughout your home. We provide indoor air quality products that integrate into your HVAC system, and work together to purify and refresh your indoor air! Learn more: Indoor Air Quality
HVAC Scheduled Maintenance
Your air conditioner will not look out for you and give a heads up warning that it needs servicing before the summer heat arrives. Most likely it will wait until the hottest month of our Brentwood summer. Remember that your indoor comfort system is just like a car – neglect will lead to decreased performance, reliability and even shortened system life. Our scheduled maintenance program will keep your system running like it was designed to, saving you on monthly utility bills and keeping you comfortable all year long! Contact Us for more information.
If you have any indoor comfort control questions, please do not hesitate to call us at (925) 754-3609. Thank you for your interest in Black Diamond Heating & Air Conditioning, a Brentwood HVAC contractor dedicated to your indoor comfort!
Quiet Cool Systems
A whole house fan is a ventilation cooling system that uses less energy than a traditional air conditioner. This energy-efficient system works by pulling cool, outdoor air into your home and out your attic vents.
With the active ventilation of a whole house fan, the powerful breeze coming through the windows in the home allow homeowner's to feel 5 to 10º cooler within seconds of turning the whole house fan on.
Learn more about QuietCool fans.
Commercial HVAC in Brentwood
Keeping your business properly heated & cooled is an important part of your company's success. When you call Black Diamond for commercial HVAC services in Brentwood, CA, you will receive the highest quality service for your systems.
We deliver HVAC services and turnkey installations on water-cooled and air-cooled chillers, air-handling units, rooftop units, fan coils, and more.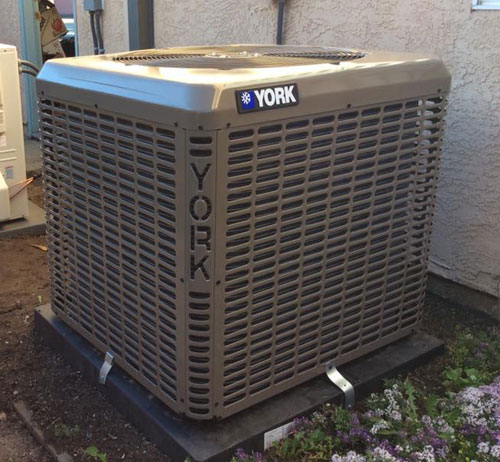 Contact Us for heating & air conditioning services in Brentwood, CA