Heating Service in Brentwood, CA
Providing heating service in Brentwood, CA since 1984. We take pride in knowing that we have done the job right and your 100% satisfied with our work. Whether it's a installation, performing maintenance or repairing your Furnace unit we get the job done and make sure you're satisfied. We specialize in high quality Furnace and heating installations, design, preventive maintenance, and repair for our Brentwood residents.
Furnace Installation
Residential Heating Services
Professional HVAC Installers
HVAC Equipment Retrofit & Replacement
Service All Heating Makes & Models
Maintenance Service
Furnace Installation & Repair in Brentwood, CA
Black Diamond Heating & Air can install or repair HVAC systems, air conditioners, heat pumps and other HVAC products. We offer a variety of systems to fit most budgets, and the quality of our products and our installations is second to none. We strive to provide the best value in heating to Brentwood, CA. When we receive discount pricing on a product we pass it on to our Brentwood customers, and we always provide information about government, utility and manufacturer rebate offers.
We offer free estimates in Brentwood performed by our experienced, knowledgeable technicians. Our technicians will come out to your Brentwood house, condo, apartment or mobile home to survey your existing Furnace equipment and gather information. This will help them determine what size Furnace system your space requires and whether any preliminary work may need to be done, such as ductwork repair. After assessing your needs, your budget and the logistics of your home and equipment, we will recommend the most cost-effective and efficient system that meets your requirements.
We also perform installations for new home construction and remodels in Brentwood, CA. We can even modernize your current HVAC system. So call Black Diamond Heating & Air today for all your Brentwood heating installation needs. We accept cash and credit cards, and we have access to manufacturer financing.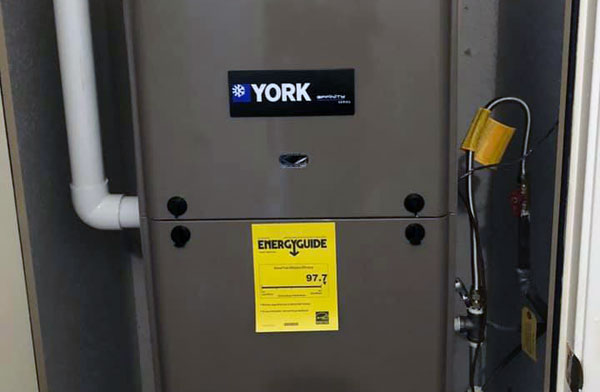 Contact Us for heating service