Air Conditioning & Heating in Pittsburg, CA
Black Diamond is a Pittsburg HVAC service company specialized in making affordable, reliable comfort a reality for any homeowner!
Make no mistake, your home heating and cooling system is comprised of state-of-the-art equipment that must work together in the right way to not only keep you comfortable, but protect the health and safety of your home. An indoor comfort system that wasn't designed and/or installed correctly can cost much more to run, have problems with seasonal temperature extremes and even risk the health and safety of your living space.
Too many homeowners have the unfortunate experience of relying on a handy man moonlighting as a Pittsburgh HVAC contractor. These homeowners can end up spending thousands of dollars fixing an install gone bad, or in higher utility bills and equipment failure. We encourage you to not become a statistic. Trust the experience and technical knowledge of Black Diamond for maintenance, repair and, new air conditioning & furnace installation needs.
It isn't every day that you find a Pittsburg HVAC service company dedicated to providing the finest solutions for your home like we are. We're homeowners too, and we focus on more personal attention to ensure that we understand your needs, and are suggesting the equipment and services that will exceed your expectations. Call us today for amazing customer service and quality work by dialing (925) 754-3609.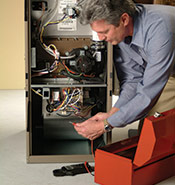 HVAC Repair
Part of our offerings as a Pittsburg HVAC service contractor is in fact heating repair. Nobody likes to call for any type of furnace repair. We ease the pain of repair with fast and accurate service. We repair any make and model of equipment, and offer repair for air handlers, furnaces, evaporator coils, air conditioners, heat pumps and more!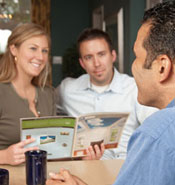 HVAC Installation
If you take anything away from our website today, we hope it is this: the design, sizing and installation of your heating and cooling system is crucial to achieving desired efficiency, performance and reliability. You can purchase the finest equipment the industry have to offer, but if it isn't sized and installed by a professional, you could be wasting your money. We do the job right.
Energy Recovery Ventilator
What's a good way to get rid of stale indoor air? Open all of the doors and windows right? Although that is an option, over time it will have a significant impact on your utility bills. This is where a ventilator comes into play. An ERV ventilator is able to exchange fresh air for stale indoor air, and transfer heat energy and humidity in the process! Benefit from fresh air without opening the windows.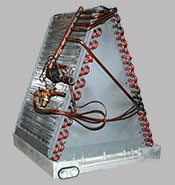 Evaporator Coil
Air conditioning happens not just with an air conditioner, but with an indoor coil, sometimes called an evaporator coil. When the California summer heats up, an air conditioner compresses refrigerant which dissipates heat energy into the outside air. The chilled refrigerant is then pumped inside…to the evaporator coil. Warm air from the home is forced through the coil to cool it.