Air Conditioning Repair in Pittsburg, CA
A well maintained central air conditioning unit will keep you cool and save on those high electric bills. When an air conditioning unit is not maintained properly, it will break down some day in the near future. When it breaks down, you will need to pay a lot more money for a major repair when compared to regular servicing.
On average 64% of air conditioning and heating systems are not properly charged. This contributes to inefficient heating and cooling systems, increased energy costs and premature breakdowns.
An advanced diagnostic tune up can improve the performance of your air conditioning and greatly reduce your energy costs and premature equipment breakdowns.
Black Diamond is your single source provider for all your heating & air conditioning service and installation needs. We specialize in HVAC system design, installation, general maintenance & repairs.
Air Conditioner Replacement
A new high efficiency air conditioner is usually more efficient than the air conditioning system you might have now. Newer air conditioners can pay for itself through lower electricity bills.
An aging air conditioner can lose efficiency, which increases your utility bills, or break down, leaving you without cooling on the hottest day of the summer. Black Diamond Heating & Air will perform quality air conditioner replacements. The guarantee is typically ten years on all parts and one year on labor. All jobs are performed by trained and experienced installers who you can trust. Bids are always free on new equipment.
Some signs that it may be time to replace that air conditioner:
Any air conditioner that is more than approximately 20 years old, due to inefficiency
High utility bills
Your air conditioner will no longer cool as well as it did in the past.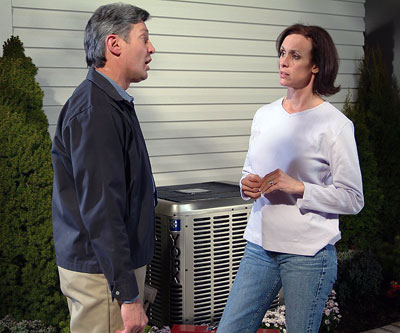 Contact Us for Air Conditioning Repair in Pittsburg, CA