Air Conditioning & Heating in Oakley, CA
When you need dependable, reliable heating & air conditioning in Oakley, CA from a company you can trust. Call Black Diamond Heating & Air Conditioning. From air conditioning tune-ups, upgrades to digital thermostats, furnace repairs, or a complete HVAC system replacement, count on Black Diamond Heating & Air Conditioning specialists to give you prompt, professional and courteous service.
Black Diamond Heating & Air Conditioning specialists in Oakley, CA provide smart solutions for extending the life of your air conditioner, furnace or heat pump and for saving on your utility bills.
Reliable Heating Service in Oakley, CA
Your furnace probably gets a lot of use during the winter when you need to stay warm. All of the use that it gets – can eventually cause it to break down and require repair. If that's happened at your home, call us for furnace repair in Oakley, CA. We can fix any type of heating system or issue that you might have. We can also provide you with a free estimate for a new heater or furnace installation. When you need heating service contact Black Diamond Heating & Air Conditioning!
Furnace Installation
Your furnace installation needs to be done professionally – that's why you should call us first for your free estimate. Black Diamond Heating & Air Conditioning has been providing dependable furnace installation in Oakley to a wide variety of clients since 1984. We are licensed for all your heating needs in Oakley and have financing available.
Air Conditioning Service
Black Diamond Heating & Air Conditioning is committed to offering the best air conditioning service in Oakley, CA. We have provide air conditioning repair, installation and sales in Oakley, CA since 1984.
We have fully-stocked trucks ready to be dispatched quickly. We work efficiently to serve our customers with the best air conditioning replacement. Our level of experience and expertise extends to any type of air conditioning you have. No matter the age, model, size, or style, we can handle any maintenance or repair.
Air Conditioning & Heating Maintenance in Oakley, CA
Before the cooling or heating seasons it is a good idea to have your system checked out by one of our maintenance experts. Small problems can become bigger problems as your system continues to run. Just as your automobile needs regular maintenance so does your air conditioning system. You should clean or replace your air filters each month.
Why Is Furnace and Air Conditioning Maintenance Important?
Regular maintenance will keep your heating and cooling system operating at its peak performance level. Here are some reasons you should schedule a heating & cooling tune-up twice a year:
Required by manufacturers to keep your warranty valid
Ensures your system works at an optimum level
Helps reduce your utility bills
Can prevent costly repair bills by uncovering small problems before they become expensive ones
Whole House Fans
A whole house fan can cool your home, just like an air conditioning system, but in a completely different way. A/C systems work well but is much more expensive to install and is the single most expensive appliance to run in your home causing higher energy bills during the warmer months of the year.
With a whole house fan, you simply open a window when it is cooler outside than it is inside and turn the fan on. This will bring the cool air in and exhaust the hot air out.
Learn more about QuietCool systems.
Commercial HVAC services
Black Diamond specializes in the service and maintenance of heating, air conditioning, refrigeration, indoor air quality, and hot water systems.
Commercial HVAC services include:
Commercial refrigeration for supermarkets, convenience stores, cold storage facilities, beverage distribution, specialty refrigeration, and more.
Commercial HVAC with customized solutions for your heating, cooling, ventilation, and duct work needs. We specialize in new construction, renovation and remodel, duct work design and custom sheet metal fabrication, and equipment replacement.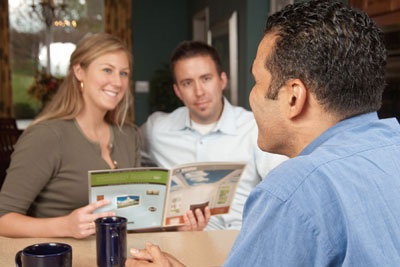 For Air Conditioning & Heating in Oakley, CA
Contact Us