Furnace Repair in Oakley, CA
When it comes to furnace repair in Oakley, CA we've got it covered. Our specialists will promptly and accurately diagnose your system, then perform the necessary repairs to get your furnace up and running again.
Our dedicated staff continues to provide furnace repair service in Oakley. Our pledge to you as a customer is that we will not leave until your furnace repair needs are met. When you work with Black Diamond Heating & Air Conditioning, you are working with a trusted, respected, reputable, and experienced HVAC company that cares about your home. If you are experiencing furnace problems and are in need of furnace repair in Oakley, give us a call today at (925) 754-3609.
No matter what the problem may be, our trained HVAC specialists will diagnose and repair the issue quickly, efficiently and cost-effectively, so that your family stays warm and comfy.
Furnace Replacement
The age of your equipment is a key indicator when deciding whether to replace your system, but it's not the only factor to consider: safety, frequency of repairs, quality of installation and improper sizing of your existing equipment are all reasons why you may need to replace your equipment.
Whether you're upgrading to a more efficient heating system or building a new home from scratch, we offer a variety of furnace and heat pump brands to meet the capacity, efficiency rating or price you need. Our new systems are so much more efficient that they pay for themselves with energy savings in just a short time.
When you are selecting the right furnace or heat pump, we help you consider the size and age of your home, the number of rooms, the local climate, utility costs and the number of heating days in the season, incentive rebate programs and any environmental concerns. Let Black Diamond Heating & Air Conditioning help you make the right decision regarding the best heating unit for your home.
Get a free estimate for furnace installation in Oakley from Black Diamond!
Best heating & air service we've ever experienced! They quickly diagnosed & fixed our problem. Other service people in the past just tried to sell us a new system instead of doing repairs. Black Diamond pros are honest & skilled. We will call nobody but them in the future!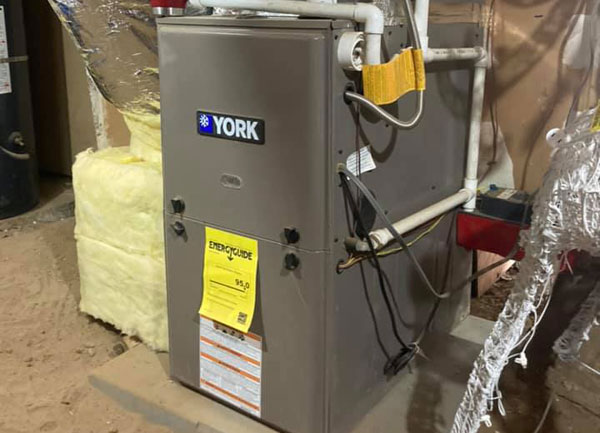 Get furnace repair in Oakley, CA