Air Conditioning & Heating in Discovery Bay, CA
Whether you're looking for a new HVAC system, AC  or furnace repair in Discovery Bay, CA you've come to the right place. Black Diamond Heating & Air Conditioning provides HVAC services in Discovery Bay, CA from the installation to the replacement of central air conditioning, from the repair of furnaces to the maintenance of heating & cooling systems. Our technicians are highly trained and skilled individuals who are fully capable of handling any new equipment or repair that you may require. Call Black Diamond Heating & Air Conditioning today for the best HVAC service in Discovery Bay, CA!
Heating Service in Discovery Bay, CA
Black Diamond Heating & Air Conditioning provides furnace repair in Discovery Bay, CA for all brands of heating systems, and if your furnace cannot be repaired, we can help you choose a new furnace made by brands we trust. If you are looking to save energy, our furnace technicians can install high efficiency gas furnaces in Discovery Bay, CA. We offer regular furnace tune-up services that will help extend the life of your heating system.
Whether you are looking for a furnace or a heat pump system, we offer furnace installation, maintenance and repair for all of your heating needs. Let our professional staff install a new heating system that is right for you or help you maintain your current system. We specialize in heating and cooling services for your home. Call us for all your heating services in Discovery Bay, CA.
Air Conditioning
When the sun begins to heat up your home during the summer months, does your AC have trouble keeping you cool? When it comes to air conditioning service in the Discovery Bay, CA area, you can count on our team to deliver the goods every time. We use only high quality equipment for our installation and replacement services, and we offer both conventional solutions such as central air units and heat pumps as well as high efficiency options such as ductless mini split cooling & heating. We can also take care of any repair or routine maintenance services that you might require.
Ductless Mini Splits Installation
Ductless mini split heat pump and air conditioning systems make excellent retrofit and add-ons to houses and businesses with non-ducted heating systems. Mini splits are often a great alternative to traditional heating and cooling systems when home additions and remodeling projects make the extension or installation of traditional HVAC air ducts impossible or not cost effective. We install, repair & service ductless air conditioning. Call us about ductless mini split air conditioning & heating in Discovery Bay, CA
Home Thermostats and Programmable Controls
When first invented, thermostats turned heating and cooling equipment on or off at a certain temperature. Today's thermostats are more intelligent. In addition to basic temperature control, they can be programmed to fit your family's schedule and communicate with equipment to ensure proper function. We sell & install thermostats & controls that fit your comfort needs. Whether you are home or away – we can connect you to the comfort of your home.
QuietCool Whole House Fan Installation
When the QuietCool whole house fan is turned on, the fan will pull the cooler outdoor air into your home, through your windows, across your living space, into the attic, and out the attic vents replacing the hot stale air.
The QuietCool whole house fan system exchanges the entire volume of air inside your home 15-20 times per hour. This will allow you to breathe fresh air continually; control mold & mildew; and reduce airborne sickness.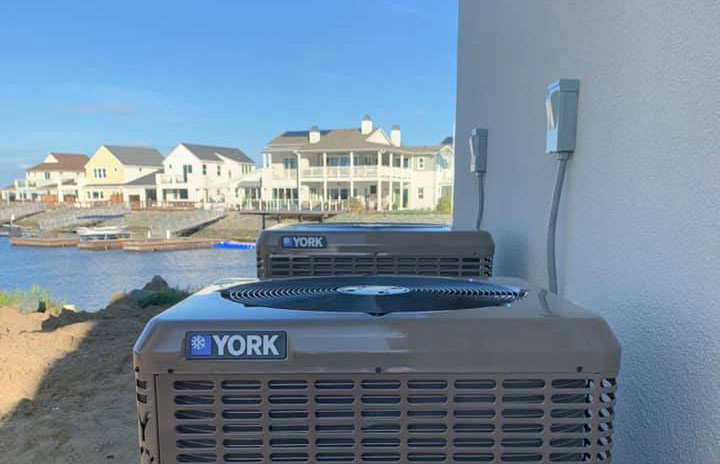 Contact Us for heating & air conditioning in Discovery Bay