Air Conditioning & Heating in Antioch, CA
So what is a Heating, Ventilation and Air Conditioning (HVAC) contractor responsible for in today's world? Quite a bit actually. Modern heating and air conditioning systems not only control temperature, but humidity and air quality in your home. There are many options regarding equipment that can affect comfort, sound levels and efficiency.
Black Diamond is an Antioch HVAC service company dedicated to leading the area with quality heating and air conditioning solutions. From air conditioning & furnace repair and maintenance, to replacement and new cooling and heating installations. We have the skill sets required to do industry best work, which affects the life and efficiency of your home comfort system.
HVAC Repair
It isn't every day that you find a heating & air conditioning repair contractor in Antioch who has our level of expertise, combined with our level of customer service. More personal attention is a motto we live by. Our Antioch HVAC solutions are tailored to your exact comfort, efficiency and budgetary requirements. We're not satisfied until you're happy!
Whether it is a chilly winter day and you have a furnace problem, or you're interested in saving money on utility bills with a more efficient system, we're the Antioch HVAC service company to call for top-quality solutions!
Commercial & Industrial HVAC in Antioch, CA
The licensed specialists at Black Diamond Heating & Air Conditioning offer commercial & industrial HVAC service in Antioch, CA and all of Contra Costa County. We offer leading solutions, quality workmanship, top of the line equipment, and quality service. We offer a full line of commercial & industrial HVAC services from basic installation and repair to duct work.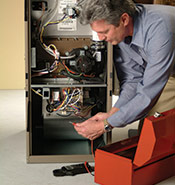 HVAC Repair
We soften the sting of a heating and air conditioning repair needs by accurately diagnosing the problem, and quickly performing the AC & furnace repair in the best possible way. Too many homeowners pay for equipment they don't need when an inexperienced contractor makes the wrong call. Antioch HVAC repair from Black Diamond is fueled by years of industry experience. We do it right.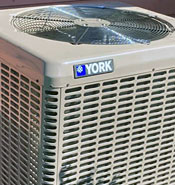 Air Conditioning
An efficient cooling system is important. We offer heat pumps and air conditioners with high SEER ratings and quiet operation. Modern air handlers (or furnace fan motors) feature variable speed fans for quiet operation.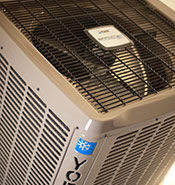 Heat Pump
When the air conditioning is on, the air conditioner located outside compresses refrigerant which chills it. The chilled liquid is sent inside to the indoor coil and used to absorb heat energy out of the air in your home (which cools it). A heat pump operates the same way, but is able to reverse the process, and add heat energy back into indoor air during the heating season.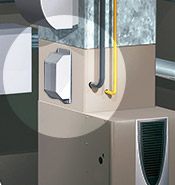 Ultraviolet Lamp
A UV lamp is part of our indoor air quality products, and it has one specific and important task: to kill mold that tries to grow in your indoor coil. When the air conditioning is running, the indoor coil contains chilled refrigerant that is used to cool your indoor air. Water condensates on the coil, and mold can grow which hurts cooling efficiency, and can harm the air quality of your home.