Furnace Installation in Antioch, CA
Installing furnaces is a major investment in terms of time as well as money. Having furnaces installed by the professionals at Black Diamond Heating & Air Conditioning will ensure that you will get a proper installation. All our technicians are trained to handle the installation of all types of furnaces.
Whether you are looking to replace your old furnace, or you require a new furnace for your new construction project, Black Diamond Heating & Air Conditioning offers the best heating equipment available. We know that you have many choices when it comes to choosing a furnace installation company in Antioch, CA.
Replace Your Furnace with HVAC Financing
Replacing your home's heating system can be costly and you don't want to make based strictly on cost. You shouldn't replace just one part of your system, to get the most efficiency and reliability, get a complete matched system. That means replacing the indoor coil and furnace and the outdoor air conditioner or heat pump. Those efficiency ratings you read about are for matched systems. Since breakdowns usually occur at inconvenient times, ask us about HVAC financing options for your new system.

YORK® Gas Furnaces – Comfort on Every Level
Start looking forward to winter with an efficient, YORK® gas furnace. Featuring AFUE efficiency levels as high as 98%, you'll save money while enjoying a new level of comfort. Robust, time-tested construction ensures your YORK® furnace will provide quiet, consistent heating for years to come.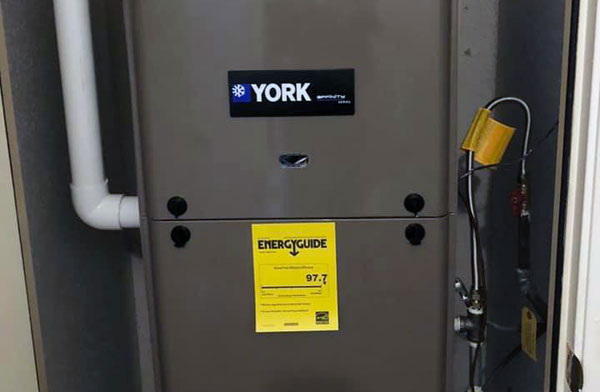 Get a Free Estimate for Furnace Installation in Antioch, CA