Air Conditioning Installation in Antioch, CA
When you need air conditioning installation in Antioch, CA call Black Diamond Heating and Air Conditioning. We sell and install a range of HVAC systems, air conditioners and heaters in Antioch, California and surrounding areas that fit most budgets as well as a number of other quality products, including digital programmable thermostats. We have the experience and expertise to service any brand of system, and our licensed technicians' ongoing training keeps them up to date on the latest repair techniques. We provide residential HVAC services including furnace repair & installation in Antioch, CA and surrounding areas.
Air Conditioning Sales and Installation in Antioch, CA
Black Diamond Heating & Air can install or repair HVAC systems, air conditioners, heat pumps and other HVAC products. We offer a variety of systems to fit most budgets, and the quality of our products and our installations is second to none. We strive to provide the best value in air conditioning to Antioch. When we receive discount pricing on a product we pass it on to our Antioch customers, and we always provide information about government, utility and manufacturer rebate offers.
We offer free estimates in Antioch performed by our experienced, knowledgeable technicians. Our uniformed experts come out to your Antioch house, condo, apartment or mobile home to survey your existing air conditioning equipment and gather information. This will help them determine what size air conditioning system your space requires and whether any preliminary work may need to be done, such as duct work repair. After assessing your needs, your budget and the logistics of your home and equipment, we will recommend the most cost-effective and efficient system that meets your requirements.
We also perform installations for new home construction and remodels in Antioch. We can even modernize your current HVAC system. So call Black Diamond Heating & Air today for all your Antioch HVAC sales and installation needs. We accept cash and credit cards, and we have access to manufacturer financing.
Air Conditioning Maintenance
We offer customized plans for residential HVAC and air conditioning maintenance in Antioch on a monthly, quarterly, semi-annual or annual basis. Your maintenance plan will be tailored to your specific air conditioning equipment and requirements. There are many benefits to using Black Diamond Heating & Air's highly qualified maintenance services: they can extend the life of your system, provide you with better quality air, help you avoid downtime and repairs and increase system efficiency, lowering your energy bills.
Residential & Commercial Air Conditioning Service & Repair in Antioch
At Black Diamond Heating & Air we have been servicing and repairing HVAC systems, air conditioners and heat pumps in Antioch since 1984. Our experience and expertise qualify us to provide the best repairs and service on all major brands. Our technicians are licensed and insured, and have years of industry experience. They also continue ongoing training in the latest repair techniques.
Our superior service and repairs will keep your Antioch HVAC system running smoothly and efficiently, helping to prevent future problems, extending the life of the system and in some cases lowering your energy bills.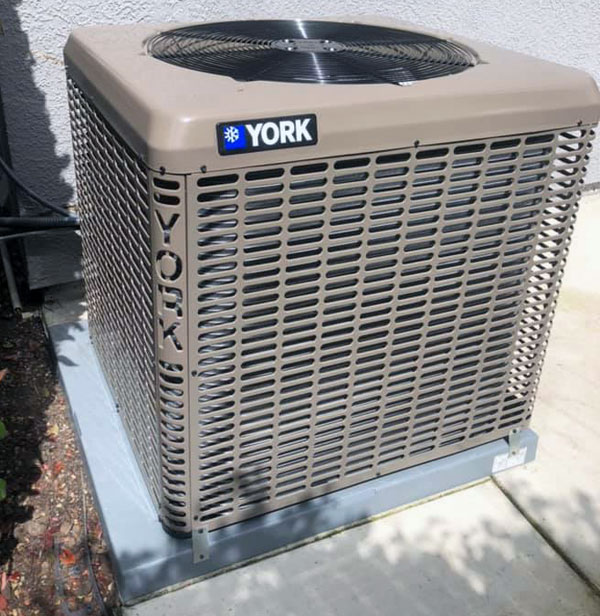 Get an Estimate for Air Conditioning Installation in Antioch, CA