Furnace Repair in Brentwood, CA
Black Diamond Heating & Air Conditioning eases the pain of your furnace repair in Brentwood, CA by providing fast, accurate service. You're not paying for someone to learn the ropes, you're paying for an experienced contractor to properly and quickly fix your heating problem!
Our heating repair services are not limited to one make or model of equipment either. We can fix any brand or model, our extensive experience allows us to properly repair and service your heating system.
In addition to Brentwood furnace repair, we also offer maintenance and new furnace installation services. In fact, one of the most important aspects of a reliable, efficient system is the design, sizing and installation. So many homeowners innocently suffer at the hands of moonlighting handymen who don't have the knowledge required to do the job right. An improper install can cost you thousands of dollars to fix — don't become a statistic!
When you trust Black Diamond for your heating service in Brentwood, you're making a wise investment of time and money.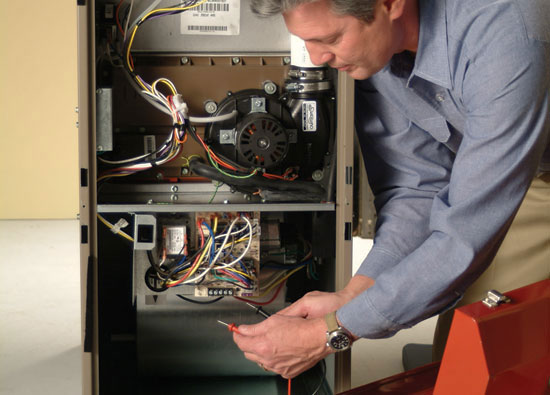 Get furnace repair in Brentwood, CA