Heating Repair in Antioch, CA
Heating repair is such an unfriendly word.  It typically means extra expense. We understand that, because we are homeowners too. Black Diamond Heating & Air Conditioning eases the pain of your Antioch heating repair needs by providing fast, accurate service. You're not paying for someone to learn the ropes, you're paying for an experienced contractor to properly and quickly fix your heating problem!
Heating Repair All Makes & Models
Our heating repair in Antioch, CA are not limited to one make or model of equipment either. Whatever make or model our extensive experience allows us to properly repair and service the unit.
In addition to Antioch heating repair, we also offer maintenance and new installation services. In fact, one of the most important aspects of a reliable, efficient system is the design, sizing and installation. So many homeowners innocently suffer at the hands of moonlighting handymen who don't have the knowledge required to do the job right. An improper install can cost you thousands of dollars to fix — don't become a statistic!
When you trust Black Diamond for your Antioch heating and air conditioning needs, you're making a wise investment of time and money.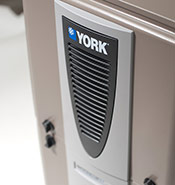 Efficient Furnaces
Our Antioch heating solutions wouldn't be complete without quality gas furnaces. A gas furnace is the king of low cost, reliable heating for a home, and current models with variable speed fan motors, modulating flames and condensing technology take quiet operation, comfort, efficiency and reliability to an entire new level. Top efficiency ratings are available – up to 98% AFUE.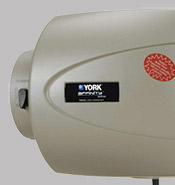 Whole House Humidifier
Northern California air can be a little dry. Maybe not like Arizona, but air that is too dry can create uncomfortable eyes and skin, and cause energy bills to be a little higher in the winter. Why? Because dry air feels colder than air with proper humidity levels. We offer whole house humidifiers that integrate into your existing system to replenish needed moisture in your home.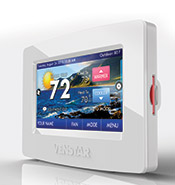 Digital Thermostat
Do you remember the days of long ago when a thermostat was just a round dial that adjusted the temperature? Modern digital thermostats are control centers that not only control the temperature, but offer many other options such as humidity control, 7-day schedule programming, remote smart phone access, weather forecasts…and more. Call us for the ideal model for you!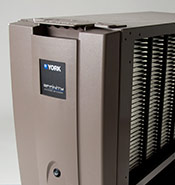 Electronic Air Cleaner
Electronic air cleaners take air filtration to an amazing level with their 3-stage process of trapping and destroying microscopic airborne particles. What types of particles are we talking about? 99% of pollen and mold. 98% of airborne bacteria. 94% of respirable dust and 80% of smoke and virus-sized particles! This affects the health of your home and the efficiency of your system.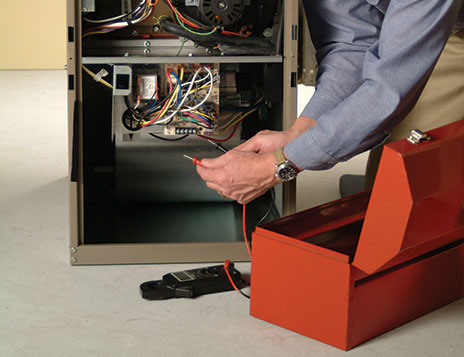 Heating Repair in Antioch, CA